Belt Conveyors
Belt Conveyors are supplied in two versions:
SLIDING BELT CONVEYOR (standard version)
MAIN USES: They convey light to medium materials, paper, plastic, cardboard and light packaging resulting from sorting and multi-material collection.
ROLLER CONVEYOR (heavy version)
MAIN USE: They convey medium heavy materials, paper, RSU, composting material or industrial waste.
Standard version features:
Sorting conveyors
Up to 35 meters long, medium-low capacity
Modular construction in 3 mm thick press sheet metal
Rubber belts sliding on metal sheet, slightly concave at the sides
Oil-resistant rubber belt with lower cover suitable for sliding on sheet
Wear-proof rubber sealing
Drive drum scraper in wear-proof plastic
Possibility of variation of inclination, for example from inclined to horizontal.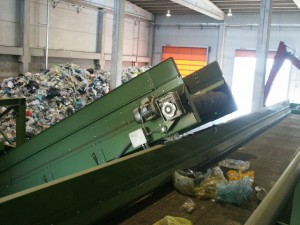 ---
Heavy version features:
Up to 60 meters in length, medium-high capacity
Speeds up to 3 meters/second
Sturdy modular construction in metal bars. Very rigid, self-supporting, allows distance increase between supporting feet, by reducing their number, and therefore occupying much less ground space
Sliding of rubber belt on flat rollers inclined at the sides
Oil-resistant rubber belt bottom cover suitable to slide on rollers
Wear-proof rubber sealing
High efficiency scrapers on drive drum
Technical Data

---

---
Belt Conveyors

800

1000

1200

1400

1600

1800

2000

Width A [mm]

650

850

1050

1250

1450

1650

1850

Size B [mm] (without motor)

1300

1500

1700

1900

2100

2300

2500

Side height H [mm]

From 250 mm to 600 mm
Details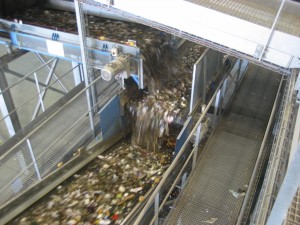 Operating particular                                                    Lower roller protection in detail                               Detail insertion of iron separators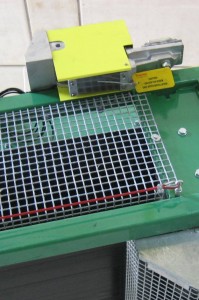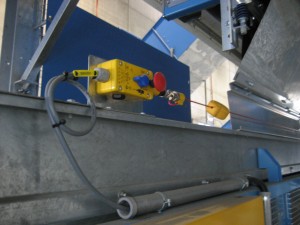 Tungsten scraper in steel in detail                              Inclusion of weighing system in detail                           Safety switch wire in detail
Modular construction allows transport cost containment and shorten delivery times.
[

back